JACK JONAH (base on a true story)New Item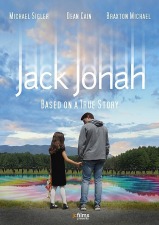 Date: February 19th, 2020.
Time: 7:00 PM
Category: Dinner and a Movie
---
Based on a true story, this film by JCFilms follows the path of the Jonah Family in remembrance of the loss of their son, Jack, to a heroin overdose. The film brings awareness to the drug/opioid crisis in Massachusetts and the world itself.
The Film is Free (Donations appreciated)
Dinner at Judds available by reservations (413) 650-0786

This is a monthly fundraising dinner GCL is dedicated to supporting local artists and cultural activities in Western Massachusetts.
A percentage of sales from Judd's Restaurant on this night will go back to Gateway City Live, to help fund future movies and events. We strongly encourage reservations to ensure that you have a chance to eat before the movie. To make a reservation please call (413) 650-0786.
Sponsored by GCL and Florence Savings Bank

18+ unless accompanied by parent or legal guardian.