---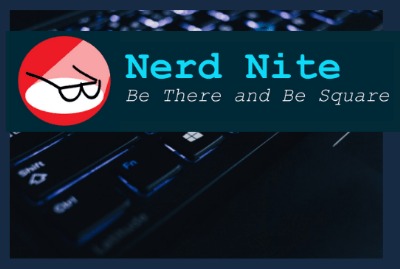 Date: February 9th, 2023.
Time: 7:00 PM
---
Presented by Gateway City Live
FREE EVENT ($5 Suggested for Presenters)
Divine Theater at Gateway City Arts
92 Race Street, Holyoke, MA
Doors Open at 7pm
16+ unless accompanied by parent or legal guardian.
Dine at GCA! Judd's Bar & Restaurant is open Wednesday through Saturday from 5pm to 10pm.
The month of April's nerdiness is wonderfully eclectic. We continue our foraging theme, this time with mushrooms! (A lot for nerd want to talk about mushrooms and I, for one, am for it!) And we also have the story of an epically long breakup from olden times, taking place across continents!
Breakup by Snail Mail:
Ebru Kardan has been living in the valley since 2004, and currently works at UMass Amherst as Sr. Director of Diversity Communications. While not a professional relationship expert, she's had extensive experience with breakups and obsessing over strange historical stories. She hopes to merge those two areas of experience into an entertaining talk for the audience.
What I've Learned from Mushrooms:
Grammy-nominated Seth Glier is a singer-songwriter, producer, and multi-instrumentalist who lives in Holyoke. With five albums, five Independent Music Awards, and even a U.S. State Department-sponsored international tour under his belt, Glier has also shared the stages with artists such as Ani DiFranco, Martin Sexton, James Taylor, Ronnie Spector, and Marc Cohn. He will also be performing at Race Street Live on May 26th. Over the last year he's become consumed by the act of foraging for wild mushrooms on Mt Tom and in learning how to identify what is edible through smell, sight, & spore prints he's also learned a bit about himself, community, and trees.
$5 Suggested donation will go to the presenters and Gateway City Live
---